- "Dress" by Sylvan Esso
That song is addicting, and the hubby started singing it to me,
while wearing this dress for a second interview!
What I Wore: glasses- Steve Madden, lips- Rimmel "Let's Get Naked", blazer- Gap, dress- Altuzarra for Target, belt- thrifted, heels- Isaac Mizrahi, bag-
Eddie Borgo for Target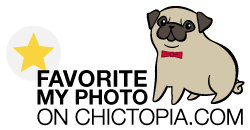 Went out to lunch
Taqueria El Mariachi
in Trenton,
a little hidden gem of authentic cheap Mexican food.
Home to this sleepy kitty cat
My boys!
We watched the documentary "
Tig
" on Netflix,
it was a moving documentary based on the comedian Tig Notaro
and some terrible things have happened in her life in a short time span,
I really enjoyed it!
Which led to me downloading Tig's podcast
Professor Blastoff
,
this podcast is about science but it run by three comedians and it has a tendency to make me LOL
in real life.
Check out my vintage finds: InTheLeopardCloset on Etsy
Shop my closet: PoshMark