Arnold and Maggie have been cuddling, and playing so much recently,
they are so adorable,
I love seeing them become a pack even though they aren't the same species.
This is what our house has been like recently:
In case you didn't watch all that loving until the end,
Charlie caught Arnold listening to me talk to Barry in the other room and he froze:
Honestly this face has had me laughing for weeks:
Finally got to wear my wolf Monroe from
my original LuLaRoe order
from
retailer Courtney Skudalski
,
makes me part of the wolf pack
What I Wore: glasses-
Glasseslit
, lips- treStique "Belize Bordeaux" via Ipsy, top-
Whoa, Wait Collection @ Walmart
, Monroe kimono-
LuLaRoe via Courtney Skudalski
, pants & shoes-
Walmart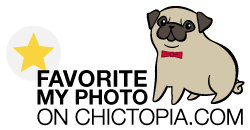 Time for my first
Rita's
of the year,
Swedish Fish flavor, of course!
I can feel summer coming!
Shop my closet, including modern items, on

PoshMark

!
Use coupon code "BUSSI" for $5 off your first

PoshMark

purchase
This post contains affiliate links and I may be compensated
if you make a purchase after clicking on my links.
Thanks for your continued support! <3