Maybe it is the Murderino in me still reeling from
seeing
My Favorite Murder
live
on Sunday
,
but I feel like
a little like
Jeffery Dahmer
in my new
Zenni glasses
...
What I Wore: glasses-
Zenni
, lips- Essence "Cool Nude", top- American Apparel, belt- Marc by Marc Jacobs, jeans- Abercrombie + Fitch, flats- Target, bag- 3.1 Phillip Lim for Target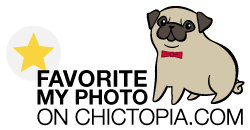 What do you think?
Do you see the resemblance?
Or maybe more like
Ted Bundy
,
I mean he did drive a VW Beetle,
and so do I...
A huge difference being,
I haven't killed anyone...
and you know that was Jeffery and Ted's thang...
Shop my closet, including modern items, on

PoshMark

!
Use coupon code "BUSSI" for $5 off your first

PoshMark

purchase
FTC Disclosure:
This post contains affiliate links and I may be compensated
if you click on my links or make a purchase using my links.
Some products may be gifted to me for promotion,
they will always be noted with "c/o"
Thanks for your continued support! <3