Leave it to Facebook memories to show me some throwbacks
& remind me of outfit combos that I love!
Had to bust out this set of florals but added my new
Walmart
floral flats!
What I Wore: glasses- Steve Madden, lips- Marc Jacobs "Kiss Kiss Bang Bang" Sephora Birthday Perk!, top- shopin_my_closet on instagram, shorts- Madewell, flats- Walmart, bag- c/o TOMS via Texas Style Council 2015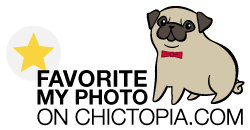 Loving my cactus bracelet from
Gypsy Warrior
that was
a birthday gift
from my hubby!
Speaking of florals, I've been watching these little flowers grow in Princeton,
They are weird!
Watching them grow has reminded me of this little art work from
Adrienne Haberl Tattoo on Etsy
Since it is Monday, I have updated my
Spotify 2016 Playlist
with some new jams!
After listening to this year's
Dinnies from the Breakfast for Dinner Podcast
,
I finally checked out
Chance the Rapper
& have been LOVING the "Coloring Book" album!
Added my favorites to my
Spotify 2016 Jams
:
Shameless Promotions :)
Hope to see you, thanks for the support! <3
Save
Save