I finally had my first pumpkin spice latte of the year!
I usually get them with a double shot, I forgot this time and it was a little too sweet,
gotta remember for the next!
What I Wore: glasses- c/o
Firmoo
, lips- Rimmel Kate Nudes "47", earrings-
LizDesign7 on Etsy
, necklace- second hand from mom, dress- vintage, sandals- vintage Seychelles via
wonderhillthrifts
, bag-
Who What Wear x Target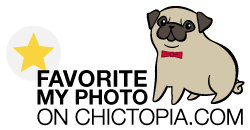 I love this nail color "On The Rocks" from Primark,
& still loving my "Pug Life" ring from
Lo & Chlo
This is what it looks like when Charlie says he is "going to take a nap",
both boys won't leave him alone!
Maggie is also practicing her basic fall b****
with Barry's new pumpkin toy...
We went out to the
Yankee Doodle Tap Room in Princeton
This was my first time here and it is a cool little spot with some good beers on tap!
This wall of famous alumni was so interesting to investigate
Oh, hello Michelle Obama!
It is nice to take some time to realize how much incredible history is around us =)
Shameless Promotions :)
Hope to see you, thanks for the support! <3
Save
Save
Save
Save
Save
Save