I am always on the hunt for the perfect leopard,
& let me tell you
Ann Taylor is killin' it these days!
As soon as I saw this leopard & lace blouse,
I knew it had to be mine!
What I Wore: glasses- Jean LaFont, top- Ann Taylor, necklace-
Ell and Emm
, pants- Old Navy, flats- boutique in Shanghai, China, bag- 2.1 Phillip Lim for Target, lips: ELF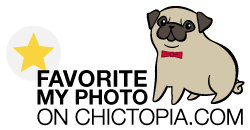 A frozen pumpkin spice latte is in order for hunting the perfect leopard
I love leopard everything,
these are some of my favorite shoes that I got on a trip to Shanghai, China when I was in college
I recently fell in love with these leopard beauties!
Yes, they are Christian Siriano for Payless!
A score at $25!

Happy Leopard Hunting!
{Let me know of any good kills-- could always use some more leopard in my life!}