I forgot how amazing summer is!
Hanging out, "life guarding" an empty pool,
finally getting to read
"Tale of Two Besties" by Sophia Rossi
& I am loving it!
Also loving the peach green tea lemonade & my new OPI polish "Is Mai Tai Crooked",
perfect orange for the summer!
Home to blog outside on my picnic table + champagne,
I was so happy to learn that I in fact get wifi outside!
BLOGGER LIFE MADE!
I am really enjoying these hydrangeas that a student gave me on the last day of school
Arnold watches from the inside...
Another view from our yard, our hops are growing!
Waiting for the cones to grow, & spotted this neon bug on a leaf!
Celebrated a perfect summer day with some
Bent Spoon
in Princeton!
I love their espresso shakes with
tons
of flavors!
This one is mascarpone!
What I Wore: glasses- Steve Madden, lips- Loreal's "Julianne's Red", necklace-
BaubleBar
, dress-
Milly for Kohls
, tied top- Old Navy, sandals- Payless, bag- thrifted Dooney & Bourke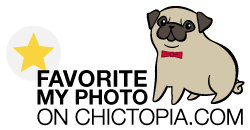 I love this new red lipstick!
I think it is the perfect red for me!
Just in time for the 4th of July!
Summer, let's slow down,
stay awhile.
Check out my vintage finds: InTheLeopardCloset on Etsy
Shop my closet: PoshMark