I am going to see my former students from my last school graduate today!
I am excited to see my coworkers too!
What I Wore: glasses- c/o
Coastal
, lips- Revlon Just Bitten "Ingenue", necklace- gift from former student, dress-
Rehabbed Handmade on Etsy
, flats- Target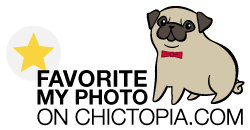 Faves for Friday:
I had a feeling I was being watched while I was working on my
Etsy
store...
I have been binge listening to "
The Memory Palace
"
as recommended by
Roman Mars from 99 Percent Invisible
.
I love the brief looks at moments in history, they are interesting
& offer a different views on historical events
I also have been loving "
The Moth
" podcast
that I found after listening to
all
of the
True Story
podcast...
These stories are carefully crafted and very interesting
My absolute favorite on this Friday is that I don't have to set alarms most days!
=)
Congrats to all the grads this week!
Thank God it is summer!
Check out my vintage finds: InTheLeopardCloset on Etsy
Shop my closet: PoshMark