Happy first day of summer to me!
Enjoying my coffee, thank god we thrifted a new frother!
What I Wore: glasses- Steve Madden, lips- Revlon ColorBurst Lacquer Balm "Ingenue", dress + flats- The Webster for Target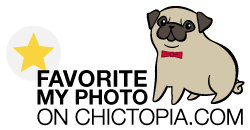 Time to take the pug to the pool!
Barry loves the pool, he jumps into my arms!
Got to wear a life vest though, sinks like a rock.
Little wet paw prints are the best =)
I am going to enjoy every moment of this summer.
Check out my vintage finds: InTheLeopardCloset on Etsy
Shop my closet: PoshMark