All of our flowers are falling off our magnolia tree!
I love this tree, first to bloom, but goes away so fast =(
but it does mean summer is coming!
The hubby has been working on the house & planted this adorable herb garden outside out window!
So many flowers & greenery,
even in my outfits!
What I Wore: glasses- Steve Madden, lips- MAC "Candy Yum Yum", necklace- Charming Charlies, sweater- thrifted Talbots, pants- Gap, flats- thrifted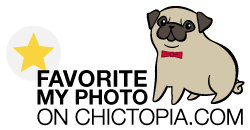 We did a strawberry DNA extraction in class!
So cool to actually see that our food has DNA!
While my students were working on the lab I finally got a chance to update the bulletin board!
In teaching, it is little successes that make me happy!
Happy Teacher Appreciation Day to my fellow educators!
Check out my vintage finds: InTheLeopardCloset on Etsy
Shop my closet: PoshMark