I find myself wearing my brightest clothing when it is ugly outside. Some sort of over compensation thing I have got going on...
The last few days have been gross, therefore I wore my newly thrifted highlighter blazer.
What I Wore: neon blazer- thrifted Rescue Mission in Trenton, polka dot blouse- frock candy, sequin undershirt- AE gift from mother-in-law, levis jeans, rain flats- llbean. Glasses:

Tortoise "Tamara"- c/o

Proopticals Bag: banane taipe in midnight magenta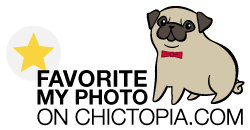 Speaking of brights, this brightened my day:
The prints are even prettier in person =)
Can't wait to rock this in Mexico!
Worth the wait & the reorder =)