I feel like I've been doing a lot of USA traveling this year,
Since my sister Bianca lives in Delaware I took a few days to go visit!
Of course I had to bring a new apartment warming gift!
Thanks Anthro for the bulldog decor! =)
What I Wore: glasses-
LookMatic
, lips- Revlon Colorburst Matte Balm in "Audacious", cardigan- from blogger swap, top & shorts- Anthropologie, flats-
Loly in the Sky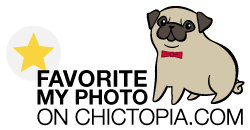 We went to dinner at La Fia in Wilmington, Deleware,
so good!
Perhaps the Spring Garden cocktail made everything taste amazing,
but the octopus was very good {pretty much everything was!}
octopus
scallops
fish
beet salad & mushroom side dishes
duck
Check out my vintage finds: InTheLeopardCloset
Shop my closet: PoshMark