Day 22: Polka Dots
When I wore this outfit I had a doctors appointment for my TB Test,
I was giggling at this sign...
but then there was a drama fest surrounding my TB Test results,
Karma?
after a chest x-ray everything is good to go =)
but the doctor asked me where I was headed and I said "Work at Anthropologie in Princeton"
& she was like "Oh thats why you look so put together!"
Um. I guess so?
What I Wore: glasses-
BonLook
, lips- MAC "Chatterbox", necklace-
BaubleBar
, top- Anthropologie, shorts- GAP, flats- Target, bag- vintage Coach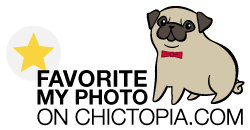 Check out my vintage finds: InTheLeopardCloset
Shop my closet: PoshMark