Day 29: Fruit!
This is the definition of "I Woke Up Like This"
covered in puppies!
Had to get up and get out of bed to go on a lunch date with my hubby!
What I Wore: glasses- Steve Madden, top- Peter Som for Kohls, cardigan- vintage via Etsy, necklace- Isabel Marant for H&M, jeans- Gap, loafers & bag- Kate Spade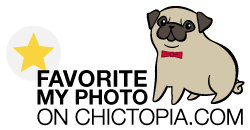 I love this pineapple top from the Peter Som for Kohls
& I am SOO excited for the Spring Kohls DesigNation Collection with Milly!!
I can't believe tomorrow is the last day of the Pattern Challenge!
This has been quite an adventure in dressing.
Come Oct 1st I will see my closet as a whole new world.
I think there will be a lot of leopard coming...
Check out my vintage finds: InTheLeopardCloset
Shop my closet: PoshMark