Day 10 is full of hearts & lots of sunshine!
What I Wore: glasses-
Warby Parker
, lips- Wet & Wild Fergie "Fuchsianista", necklace- c/o
ShopKP via Chictopia
, blouse- 3.1 Phillip Lim for Target, tank- Anthropologie, pants- C Wonder, flats- Forever 21, bag- vintage Dooney & Bourke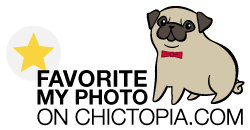 Loving this pink lipstick & more on this blue eyeliner tomorrow!
Also rocking a matching mani!
Red: OPI "I'm not really a waitress" {one of my favorites!},
Check out my vintage finds: InTheLeopardCloset
Shop my closet: PoshMark