I can't believe it is September today!
This summer flew by!
That means it is time to start the pattern challenge!
Today's pattern is "Nautical":
What I Wore: glasses-
Warby Parker
, top- Madewell, skirt- thrifted, shoes-
Loly in the Sky
. Makeup: face: Tarte "Rainforest after dark" palette, eyes- Too Faced Romantic Eye palette, NYX "Enchanting Jade" glam shadow stick, eyeliner Elite Paris matt liner in "Matt Brown", lips- NYX butter gloss in "Apple Strudel" via
ipsy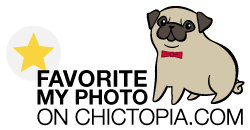 Also thought a red, white and blue mani was in order for Labor Day & back to school
mani monday!
my school's color is red =)
I went with Essie's "forever yummy" & "on a silver platter"
This weekend has been packed with family fun,
one of my sisters moved out of my parent's house
& it was a reason to celebrate!
We went to the BrickWall Tavern in Asbury Park for some brews & oysters!
I also got my usual shrimp and grits which are AMAZING there!
For lunch the next day we dabbled in some homemade spicy tuna rolls,
the hubby became quite an expert- as usual.
Even though it was 95+ degrees out, I could not resist getting my first Pumpkin Spice Latte from Starbucks!
The first of September also means it is my birthday month!
Here are a few things on my wish list!
Vera Bradley Blush & Brush Makeup Case in African Violet {$42} / Lo & Chlo Troll Head Ring with Crystal Hair in Bronze {$85} / Kate Spade Saturday Small Dome Cosmetic Case in Crosswalk Stripe {$40} / Ann Taylor Lemon Drop Sweater {$40} / Aeropostale BC Up All Night Flat {$50}
Join the Pattern Challenge:
Check out my vintage finds: InTheLeopardCloset
Shop my closet: PoshMark