{
source
}
I feel like bloggers don't really discuss interviewing for jobs a lot,
maybe the are self employed as entrepreneurs, settled in a job, etc. etc.
Well, I am back in the market. I am currently searching for a teaching position,
High School Biology in NJ- know of any openings?
I have probably already applied, but let me know anyways!
I have blogged
other teaching interviews
in the past,
that outfit was for a "second round interview" where I couldn't wear "my
usual
"
And last year
I was looking for a new career
,
& I had an interview with a marketing company and wore something a little different than my usual.
I also met with a fashion recruiter in NYC last year, see what I wore to that interview/meeting
HERE
!
So I wanted to share my typical interview attire,
remember
this brown suit from 2011
?!
Back at it again with the brown suit!
This is my go-to.
I still can't believe my mom thrifted this at a school store for like $8?!
It is perfection!
What I Wore: glasses- c/o
Firmoo
, lips- Buxom "Hooligan", necklace- gift from my Nonna, top & suit- thrifted, heels- Walmart, bag- 3.1 Phillip Lim for Target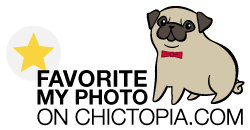 As for makeup, I keep it usual with a nude/pink lip.
I also try to keep my nails a neutral color too.
Unfortunately this interview did not result in a new job,
on to the next one.
This meme from
saboskirt on instagram
resonated with me,
from blogging to applying for jobs I am online 24/7
Fingers crossed a new opportunity is just waiting for me around the corner...
What is your interview go-to?
Any rituals you want to share?
Please send some good vibes my way!
=)
Shameless Promotions :)