I am so impressed by my husband's green thumb!
My job is to pick the veggies, but we are running out of room!
What I Wore: glasses- c/o
10/10 Optics in NYC Designer: Faniel
, lips- NYX Lip Lingerie "Push Up", necklace- custom from
Alicia Lynn Jewelry
, tank-
Walmart
, shorts-
Modcloth
, sandals- Target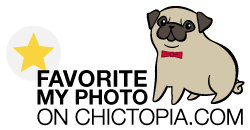 Not only does he have a green thumb,
but he can turn it into a huge variety of meals!
I love his spaghetti sauce!
After dinner we have been taking some family car rides with the pug muffin,
sometimes also with the bully, but she hates the car.
She is much more comfortable under the table cuddling with her brother =)
Shameless Promotions :)