I love eyeglasses.
I love bags.
I love bags with eyeglasses.
"I bought the biggest pair of glasses they had"- Forever 21, pug with glasses-
ModCloth
, leopard glasses hello kitty-
fab
For $1.50 from
Forever 21
I
may
have added this to my collection today:
Can't forget about the wallets!
My new hello kitty with leopard glasses is like carrying around me.
in cat form of course.
even the tag made it to be part of my desk at school =)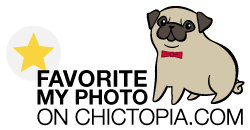 Another fave on this Friday is my new Maybelline Vivid Lipstick in "Fuschia Flash"
LOVE IT!!
Perfect $7 substitution for Mac's Candy Yum Yum that I have had on my wish list!
Celebrating Friday right with pizza & s'mores from The Vault in Yardy, PA
happy friday!