Such is working in the service industry...
Memorial Day use to be fun...
but for now I am off to serve up beers to other people relaxing on this holiday.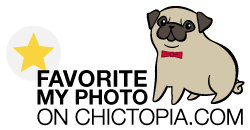 At least we did get to go out to dinner last night at nektar in New Hope, PA,
good tapas and beer list!
& a nice view of the playhouse!
Shop my closet, including modern items, on

PoshMark

!
Use coupon code "BUSSI" for $5 off your first

PoshMark

purchase
FTC Disclosure:
This post contains affiliate links and I may be compensated
if you click on my links or make a purchase using my links.
Some products may be gifted to me for promotion,
they will always be noted with "c/o"
Thanks for your continued support! <3