I honestly have anxiety that I didn't get to blog yesterday,
We've been working nights and it is dark when I leave in the morning & dark when I get home
This is such a creative release for me
and I feel like I've been bottling it up without being able to blog...
So back to regularly scheduled programming as much as possible...
What I Wore: glasses- c/o
Firmoo
, eye makeup- this month's
ipsy
: grey crease color- BellaPierre "Whesek" / gold color- Pacifica "Treasure", lips- NYX butter gloss "Creme Brûlée", necklace- Ebay, sweater- TOMS for Target, pants- GAP, flats- Forever 21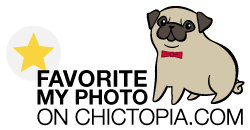 I am also loving my new nail color OPI "Russian Navy" it is so pretty!
Will be on my nails for a while!
Last night we went to Dogfish Tap Takeover at Unos!
Got to try the 120, and the Raison D'Extra on tap!
So good and a nice night but made for a rough day at work...
Check out my vintage finds: InTheLeopardCloset
Shop my closet: PoshMark