I couldn't let the sparkle go...
Also this is my post NYE outfit, yes, 2nd day makeup...
I know that is frowned upon but it happens more than I would like to admit...
On our way home from our NYE party in the Pine Barrens of New Jersey,
these Pigmy Pine Trees only grow in this part of the world!
What I Wore: glasses- Zenni Optical, lips- Revlon "Cherries in the Snow", necklace- Kohls, scarf- Van Heusen, top- Target, pants- Seven Jeans, flats- Payless, clutch- French Connection via Marshalls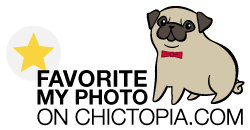 Let's start the new year off with some cat recaps...
+ maybe some pups...
This little kitten was one of the highlights of 2014 for me,
and I think he loves us too... as much as a cat can...
look at those kitten kisses + paws on the face!
He is adorable.
At the vet--- not so much,
he made noises I have never heard before and moved in ways I didn't think were possible...
& scaled the walls...
I guess I like my animals patterned like I like my clothing haha
Arnold gets along great with my parent's new pup Stanley, they roll around like brothers!
The other boy in my life, Barry the pug, is quite a creeper...
But they are all great cuddlers!
I love my fur family!
Check out my vintage finds: InTheLeopardCloset
Shop my closet: PoshMark