Throwback Thursday to when long sleeves & pants were a thing.
I wore capris today & thought I was going to melt in the flames of hell.
I felt like this woman:
Anyways, back to the day where I was a jail bird,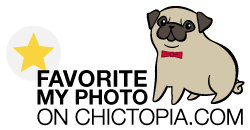 Missing these narrations in the summer!
What will I do next year with new students?!
Love the Apple Lip Balm from the Influenster

Spring Vox Box!
I scored this necklace through an adventure called
Little Black Bag
,
You log in and select one item that you want to start with and
Little Black Bag
gives you at least two additional items that you can trade to change them into things you want.
So I started with these flats:
They gave me 3 other items including a free bonus polish from Pixi,
Then I started trading...
My first trade acquired the t + j Designs silver necklace,
I couldn't decide whether I wanted the gold or silver necklace...
after a few back and forth trades I acquired the gold version,
Eventually decided to trade to get the silver version AGAIN,
since I am obsessed with my gold chained
Ell and Emm
Audrey necklace
Once I got my bag to items I could definitely see myself wearing,
I had to completely avoid "Incoming Trade Offers"... which is so hard!
So I ended my trading and cashed out on my selected items!
I kept the glitter flats & ended up with:
This pretty peacock feather ring
& this t + j Designs necklace that I have already gotten many wears out of!
Not a bad deal for $40!
What do you think of this adventure?
I found it slightly stressful, yet exciting
Kinda like gambling...