So,
I survived my bachelorette weekend, just barely.
I had so much fun, it was honestly better than I could have ever imagined.
Anyways, I do not have pictures from the weekend, I am waiting for my sisters, cousin, and friends to send me them!
So this is my outfit from the preparation for this big weekend,
I had to go shopping Thursday because two of the dresses I wanted to wear this weekend never arrived,
partly because I am an idiot and sent one of them to my old apartment...
and the other one arrived on Saturday at my house.
Talk about timing.
What I Wore: glasses- c/o
Firmoo
, top- Marshalls, shorts-
Mikkat Market
, wedges- TOMS, bag- Michael Kors, phone case- amazon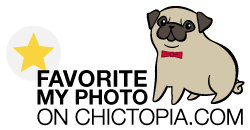 I was so excited when I got this clutch,
It was so perfect for the weekend
I also got to use a gift card so it ended up costing me only $20!
All packed!
If you follow me on instagram you also know that I started my bachelorette weekend off
with some new ink!
I finally got my elephant that I have been wanting for years!
Elephants stay together for life, even though I will change my name and start my new family next month I will always be a part of the Basilone gang.
& it's my Nonna's favorite animal and good luck in Italy
I got it done by Chuck at Neptune Tattooville in Neptune, NJ.
& I experimented with some leopard nail strips from Sally Hansen, not so bad for my first time!
the pink is Essie's "Bachelorette Bash"
Too fitting for this weekend =)
Mani Monday is the only benefit to it being Monday,
I need a nap ASAP.