Yes, this blog post title is a play on
Nelly Furtado's Maneater
song...
couldn't help it since the inspiration behind this outfit is
Man Repeller
's
instagram
:
I was like, "hey, I have a top just like that"
This is in fact a sweater attached to a striped top, easy dressing at it's finest!
What I Wore: glasses c/o
Firmoo
, lips- Jessie's Girl Glow Stix lip gloss in "wicked", top- thrifted, jeans- H&M, loafers- Forever 21, bag-
Adam Lippes for Target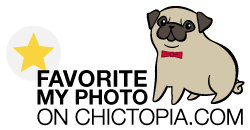 I think I may be obsessed with this yellow tree on my walks to work at Princeton,
So vibrant!
Perfect background for my Revlon "Chic" mani!
Lunchbox: Tory Burch for Target x Neiman Marcus
Rain coat: thrifted
I also got a new phone!
An iPhone 6S+, I am so excited,
I practically had a land line with how much I had to charge my last phone.
& can't forget about some tacos on this Tuesday!
I love
Tired Hands
!
These brussel sprout tacos are amazing!
& of course all their beer was delicious!
So who wore it better?!
JK
Man Repeller
is my idol!
But she commented on
Instagram
& I died.
#fangirl
Check out my vintage finds: InTheLeopardCloset on Etsy
Shop my closet: PoshMark