I was inspired by this outfit from last year:
But I recently acquired this giraffe sweater...
That took this outfit to a whole new level!
The front contains two giraffes: one that is black with tan spots and one that is white with tan spots...
& the back has one giraffe that is white with black spots...
Does this sweater represent giraffe's mating?
Is the back giraffe the offspring of the two front ones?
I HOPE SO!
Am I reading too much into this?

Adding the mini giraffe print skirt- I think this outfit got taken to another level with this cardigan though!
What I Wore: glasses-
Warby Parker
, lips- Revlon Matte Balm "Audacious", tank- 3.1 Phillip Lim for Target, cardigan- vintage, skirt- Bass Outlet, stockings- Betsey Johnson, boots- vintage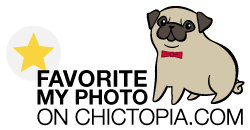 Thoughts?
Check out my vintage finds: InTheLeopardCloset
Shop my closet:
PoshMark