What I Wore: glasses- c/o
Proopticals
, lips- Rimmel Show Off in "Luna", top & cardigan- Forever 21, pants- H&M, loafers- Sam & Libby for Target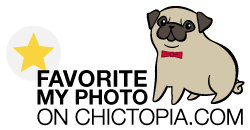 I have been unknowably matching the hubby for weeks now...
even with a tan and black color palette that I never go for...
I love elephants,
this should be no surprise since one is permanently on my wrist.
What is not to love?
They are good luck, stay in their family unit for life, and they are my Nonna's favorite animal.
I got my tattoo before I got married to always be connected to my family.

My Zia's inlaws carved me this amazing elephant!
I am obsessed with it!
It is perfect for my guest room and it makes me smile every time I see it!
Love my little collection of vintage, gifted and found objects on my guest room vanity!
Check out my vintage finds: InTheLeopardCloset
Shop my closet:
PoshMark