Did you guys see the One for All Targetsyle lookbook?
In the back of the lookbook was a $5 off coupon for apparel!
Perfect excuse to get this missing piece from the Altuzarra for Target!
I love this dress!
What I Wore: glasses- Rivet & Sway, lips- Rimmel Kate Moss "08", dress- Altuzarra for Target, cardigan- Urban Outfitters, belt- Abercrombie & Fitch, loafers- Rebecca Minkoff, bag- vintage Dooney & Bourke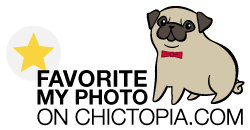 Perfectly Preppy!
We tried the new Smashburger that we were desperately waiting to open,
my husband has been talking this place up for like 3+ years and we never had one close enough to try...
Worth every minute of waiting 3 years,
best burger I've ever had!
Check out my vintage finds: InTheLeopardCloset
Shop my closet: PoshMark