Ever have that moment when you are searching for the perfect combination of items in your closet and the light bulb goes off?
In this case it was a teal lightbulb of vintage beauties when I put on this cardigan from
Trashy Vintage
with this bow top from
Tea and Tulips
.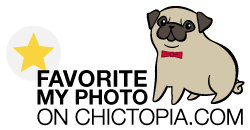 details,
so many bows!
& I leave you with a pup swarm =)