When I saw that NJTransit added these little cards to each seat
in the "Quiet Car" on my commute home:
Man I loved the first 5 chapters of Trapped In the Closet, but I HATE R. Kelly,
have you seen his latest craziness?!
He needs to just stop.
Anyways, I felt like this black and white outfit was quite quiet for me...
What I Wore: glasses-
Zenni
, lips- NYC "Pink Cloud" via
Ipsy
, necklace- Charming Charlie's, top-
Who What Wear x Target
, shorts-
Walmart
, flats- Target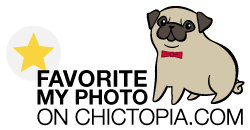 After I get home, it is more "Shh shh quiet" because these fur babies are ALAWYS so tired!
Like they work all day or something?!
Shop my closet, including modern items, on

PoshMark

!
Use coupon code "BUSSI" for $5 off your first

PoshMark

purchase
FTC Disclosure:
This post contains affiliate links and I may be compensated
if you click on my links or make a purchase using my links.
Some products may be gifted to me for promotion,
they will always be noted with "c/o"
Thanks for your continued support! <3