What I Wore: glasses- Zenni Optical, lips-

YSL "Rogue Volupte Shine 62K300", top- thrifted, shorts- Old Navy, flats- ASOS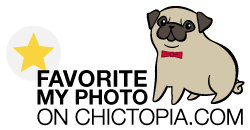 We went up for a midday swim and got to see the Michelle and Dan's baby Lil again!
This picture says it all,
My face says "Can I haz one of these?! Look at how cute she is!"
My sister Silvia and her roomie Syd chillin'
this picture just screams summer
Went home to enjoy an Intergalactic Lush bath bomb,
my first one!
Wow these are good!
They are so beautiful to look at and smell wonderful,
I am a new fan...
Shop my closet, including modern items, on

PoshMark

!
Use coupon code "BUSSI" for $5 off your first

PoshMark

purchase
FTC Disclosure:
This post contains affiliate links and I may be compensated
if you click on my links or make a purchase using my links.
Some products may be gifted to me for promotion,
they will always be noted with "c/o"
Thanks for your continued support! <3