I got both of these shirts from a hand-me-down bag from my mom,
I wore them together to proctor the SATs
& when my mom saw them together she was like "I never thought to put those two together!"
What I Wore: glasses- Steve Madden, necklace- Charming Charlies, top & cardigan- hand me down form mom, jeans- Loft, flats- Forever 21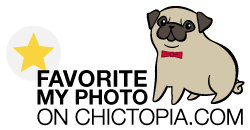 After the SATs, drinks at the Belmar Fishing Club were in order!
& ice cream at one of my all time favorite places-
Hoffmans
in Spring Lake NJ
Caramel Nut Cluster has been one of my favorite flavors for years...
& this is a "small",
yes really,
but so yummy!
I have another favorite podcast this week,
it is Nicole from Writes Like a Girl Blog's podcast called Breakfast For Dinner
Totally hooked!
Check it out!
Check out all my vintage finds: InTheLeopardCloset
Shop my closet: PoshMark