I love our mantle this time of year,
can't wait to hide those wires from our new-ish TV...
So happy to finally get a tree and feel festive around these parts!
It is impossible to decorate with this crazy kitten!
Arnold thinks this is his new tree house...
Perfect casual outfit for some Sunday decorating!
What I Wore: glasses-
Warby Parker
, lips- Revlon Just Bitten Kissable Stain in "Romantic", necklace- c/o
BaubleBar
, sweater- H&M, pants- Seven Jeans, boots- Forever 21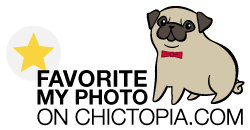 Although I love decorating,
I think the husband has taken it over board,
I found this guy in the attic watching me do my makeup....
CREEPY!
I think we are all ready for this holiday break!
Check out my vintage finds: InTheLeopardCloset
Shop my closet: PoshMark