Had to rock some
Hawaiian print
flowers for this weeks Wear it Wednesday!
My hubby said I looked like I am ready to teach in the Caribbean
What I Wore: glasses-
Warby Parker
Midnight Blue Sinclairs, top- vintage for sale in my etsy store "In the Leopard Closet"
Click here!
, pants- Cotton On, heels- Tommy Hilfiger via Marshalls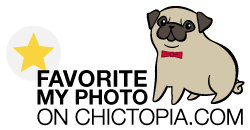 tropical
So excited that my Mara Hoffman candle came in from
Anthropologie
!
I love it & it is perfect in the bedroom right where I wanted it!
So pretty!
I will be updating the etsy shop InTheLeopardCloset in the next days with some vintage dresses,
I have also started posting more of my "shop my closet" exclusives on PoshMark!
1. Betsey Johnson evil eye bracelet {$15}
2. Forever 21 snake skin booties sz 5.5-6 {$13}
3. Betsey Johnson zebra heart earrings {$15}
4. Rachel Roy studded heels sz 5.5 {$30}
5. Mustache & Lip Heels Sz 6 {$15}
6. Too Faced Chocolate bar iPhone 5 case {$10}
7.H&M Bunny Peter Pan Collar Blouse {$13}
Check out my vintage finds: InTheLeopardCloset
Shop my closet: PoshMark