One of my new favorite strange printed blouses:
What I Wore: new crab print blouse- thrifted Rescue Mission in Trenton, neon pink necklace-
Gypsy Warrior
, shorts- GAP, neon belt- H&M, flats- Old Navy. Glasses:
Warby Parker
Midnight Blue Sinclairs.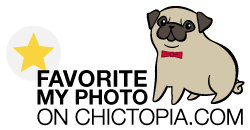 You bet this baby is coming to Mexico with me...
but these guys can't...
But so excited for Mexico,
sun, sand, margaritas, and mexican food!
Bring them all on!