I will admit that I purchased this skirt last year during a thrifting adventure in Denver, CO when we went for Charlie's work conference... and this is the first time I am wearing it...
I originally thought I would hem it into a pencil length skirt, but then figured, lets break out of our mold for once. So I kept it long.
What I Wore:

glasses-

Warby Parker Sinclair in Midnight Blue, hot pink blazer- thrifted Rescue Mission in Trenton, pink ruffle top- GAP, black & silver belt- Alloy.com, black & white maxi skirt- ARC Thrift store in Denver, CO, black studded flats- Forever 21.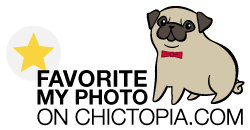 I also have been trying my hardest not to get these:
Steve Madden Intyce boots in Cognac for $149.95
and I think I am going to make them mine soon =)