Back to school after a fabulous snow day,
that started with Banana Foster pancakes---- man my hubby is good!
delicious!
& kitty cuddles!
& a fresh mani!
Apparently 50 Shades of Grey stands for my manis these days!
This one is Sally Hansen "Grease Lightening"
**BTW my sister found Loreal's "Masked Affair" from their 50 shades of grey collection-- FINALLY IT WILL BE MINE! Bianca you are the best!
So more grey will be continuing!
Back to school!
Obsessed with my Hello Kitty school bag, I've had it for years and it still makes me smile =)
& my Tory Burch x Target x Neiman Marcus Lunch Box is still a fave!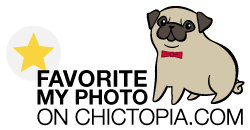 Check out my vintage finds: InTheLeopardCloset
Shop my closet: PoshMark