1st day of February <3
I'm stating my 14 days of LOVE outfits, lots of pink & red!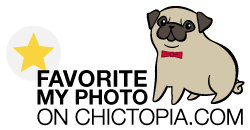 and I came home this morning to a new Urban Decay "Anarchy" lipstick from my hubby!
This is the lipstick I wore to my wedding and Maggie recently destroyed it
He said it is for Valentines Day but he thought I would like to wear it for my 14 days of love!
So excited to have this beauty back in my life!
My hubby is the best!
Check out my vintage finds: InTheLeopardCloset
Shop my closet: PoshMark