When ever I wear this
Ell and Emm
necklace, everyone has something to say about it.
It is a complement magnet!
Having a rough day?
Throw on this Ell and Emm necklace will bring up your spirits!
& clearly maggie knew I was talking about
Ell and Emm
on the blog today because this is what I found her chewing on when I was in the middle of writing this post:
yup, she likes them too...
What I Wore: glasses- Steve Madden, necklace-
Ell and Emm on Etsy
, tank- express, belt- H&M, shorts- GAP, sandals- Payless, bag- Kate Spade.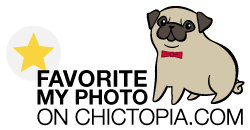 Another
Ell and Emm
beauty that I am hoping to get my hands on is the Audrey necklace:
hopefully Jenn put one of these beauties aside for me =)
I don't know about everyone else out there, but I really need this weekend to last forever.
{teachers out there- feel me?}