I have always had a slight obsession with "scarf print" or anything with chains I suppose...
I was pumped to find this hot pink beauty on the sale rack from Macy's with a gift card + coupons, I took this top home for $5!
& to whoever returned these maroon pants to my local store from their online order from Old Navy, thanks, they fit perfect.
What I Wore: glasses- Steve Madden, pearls- gift from grandparents in-law, top- Macy's, pants- Old Navy, belt- H&M, flats- KMart.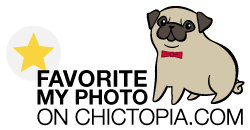 In other news, I finally got a "dry shampoo" to try!
So far I am loving it and it was on sale 2/$4.
Hopefully this will make my teaching mornings easier...
I will let you know how it goes!