As for most holidays, we travel to New York to see my family!
Which includes 3+ hours of driving...
which leads to lots of naps + selfies!
When you are stuck in traffic,
that makes it worse.
The fact that I could take this picture so clearly means we were not moving...
Which lead to lipstick + more selfies.
& some blackmail of my sister...
But finally we arrived!
What I Wore: glasses- c/o
Coastal
, necklace-
Love Always
, dress- Target, belt- Forever 21, stockings- JcPenny, heels- Kate Young for Target, bag- Rebecca Minkoff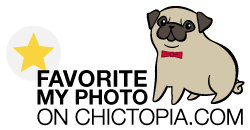 thanks to my cousin Sam for taking my pictures!
I am thankful for my crazy family,
especially my sisters- who are so perfectly illustrated below by my sister Audrey
Next year I think we should all wear this...
Anyone else tired of being 20+ and sitting at the kids table?!
No?
Just me?
At least my kids table gets wine now...