I froze to death last night.
true story.
So I work up and needed a sweater stat.
This outfit resulted.
I love this unicorn sweater that I scored from
Questhavenfashion on Chictopia
with my rewards points!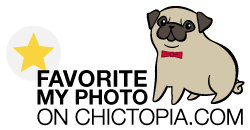 Maggie & Barry- the photo bombers
I also got my first
Ipsy
bag!
You know it is a good makeup sampler when all of the samples end up in your everyday makeup bag!
- Currently have this polish, perfume, and foundation on
- Used the brow gel this morning and was about to buy one anyway.
- I am also wearing this lipstick in this outfit!
Can't beat that for $10!
It may look like spring, but then again my sweater looks like plain old horses,
but really they are unicorns
looks can be deceiving
=)