She reached out to me to partner up for an outfit post/shop review!
So I got this amazing chevron set just in time for the diversity retreat last weekend!
You will be seeing this outfit together, separate, and all the ways in-between.
#obsessed
Clearly I am a bit terrified by my audience in these pictures...
shortly after these pictures we taken we wondered into Lambertville town and this happened:
A CHICKEN BAG.
The guy was so funny & said that he had started with 100 chicken bags but had only 15 left!
He also said it was "genuine rubber" and that " you are awesome"
SOLD.
it is one of my new favorite things.
So outfit pictures needed to be retaken:
What I Wore: glasses-
Warby Parker
, chevron set c/o-
bad grammer on etsy
, stockings- Betsey Johnson, boots- Steve Madden, chicken bag- store in Lambertville {previous outfit- Andy Warhol Marilyn bag}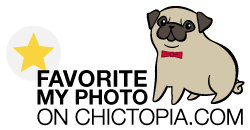 bad grammer
is offering a reader of behind the leopard glasses a $25 voucher and 15% off with code "GLASSES15" at checkout! Enter below:
a Rafflecopter giveaway
Here are my picks: